Translate this page in your preferred language: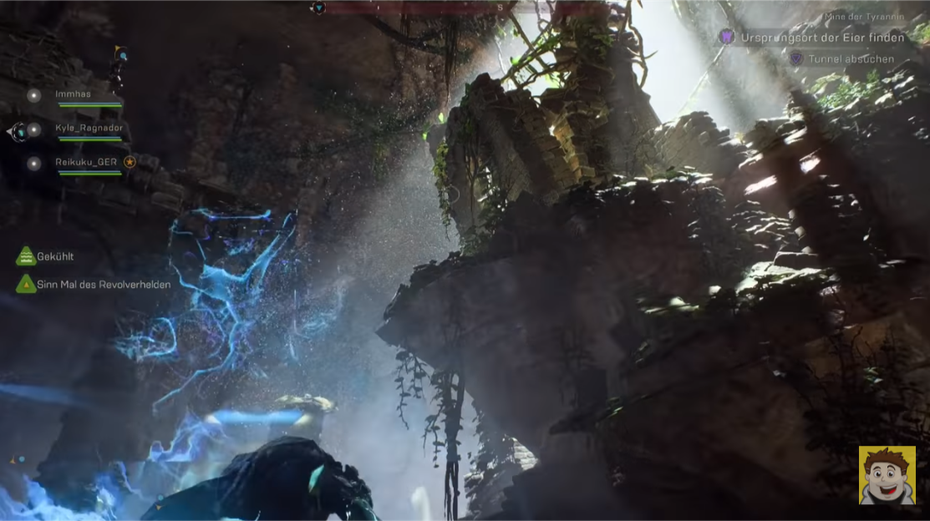 Lathan made a German video how to find a hidden chamber with some small dialogue in the Tyrant Mine Stronghold.
How to find it:
When you jump into the water for the first time keep swimming on the right side. There is a small passage in the wall leading into the chamber.